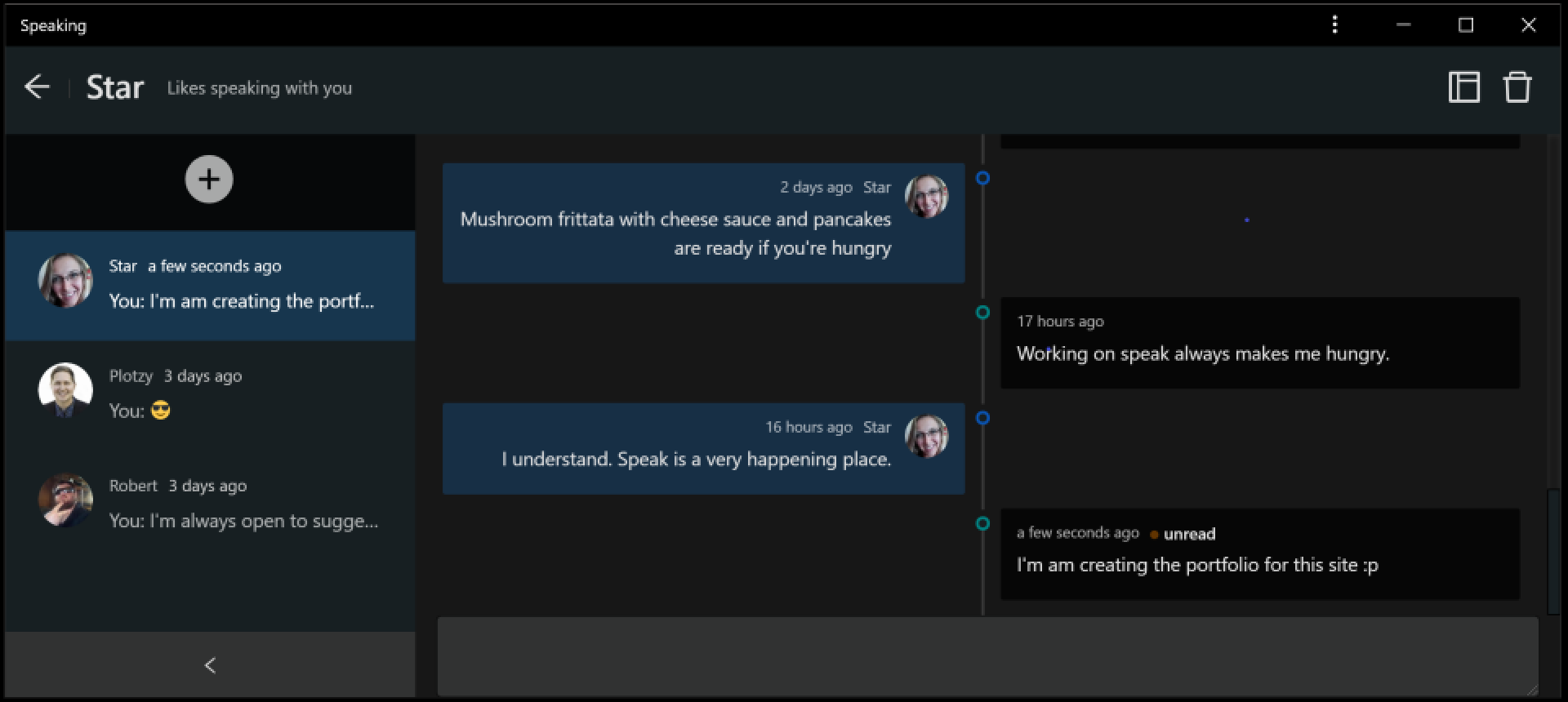 Speak
We went searching for a way to communicate securely and when we could not find it, we made one. Speak is a place for sharing data, knowledge, gossip, and personal details in total privacy.
Services
Infrastructure
Hosting
Development
Design
Mobile
Application
Features
Entirely customized WordPress database structure.
Custom REST endpoints for data exchange.
Three-level special made encryption system.
Strict server security with CSP, HSTS, and several proprietary protocols.
SocketIO driven real-time interactions via custom Express server.
Extremely simple user interface designed for everyday users.
Service Worker driven offline interactive application support.
Universal PWA driven mobile applications.
React, TypeScript, and Ant Design front end.
Battery life preservation architecture for mobile devices.
Push notification support for message notifications.
Real time message status indicators.
Summary
Speak is the realization of a dream. A wish really. The accumulation of hope and desperation turned into an action item. Driven by strong beliefs in simultaneous privacy and community.
Speak is a place you can finally express yourself free of the prying eyes of the NSA. A place where you no longer have to watch what you text because you know it will be sold to advertisers. Somewhere you can have conversations without worrying about a curious roommate or partner reading them.
On a fundamental level, Speak is an app for sending text messages to your friends and family which are only readable by you and the person you are sending the messages to. Your messages are encrypted using a key that only you know. Once registered, the app may only be accessed using a pin that solely you and your device know.
This application was designed, built, hosted, and is being maintained entirely by OnPoint Plugins. It is currently and will forever remain free to the public.