This plugin tracks changes to your site's URL from General Settings as well as changes made by running this plugin. You can see and reuse previous updates for a seamless domain change process.
There is no configuration required to support Site Address history.
Using the address history
You will find an icon to the right of the Old URL field which has a tool-tip to let you know it is for viewing your Site Address History.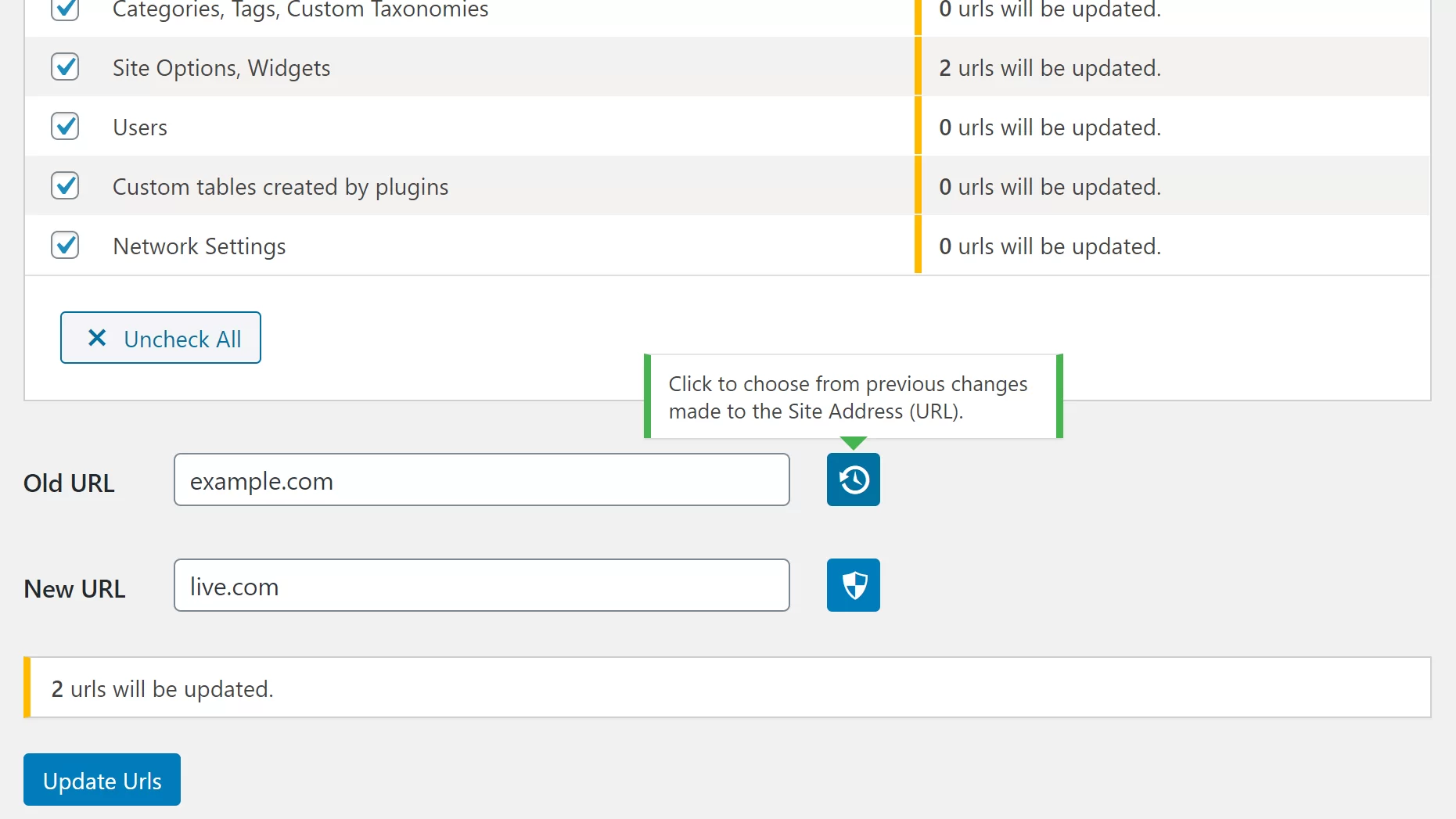 Clicking this icon will open a history report similar to the image below. This list will contain any changes made to the Site Address (URL) via your General Settings in the WordPress admin since this plugin has been activate on the site. The results will be limited to the last 8 changes in order of newest to oldest.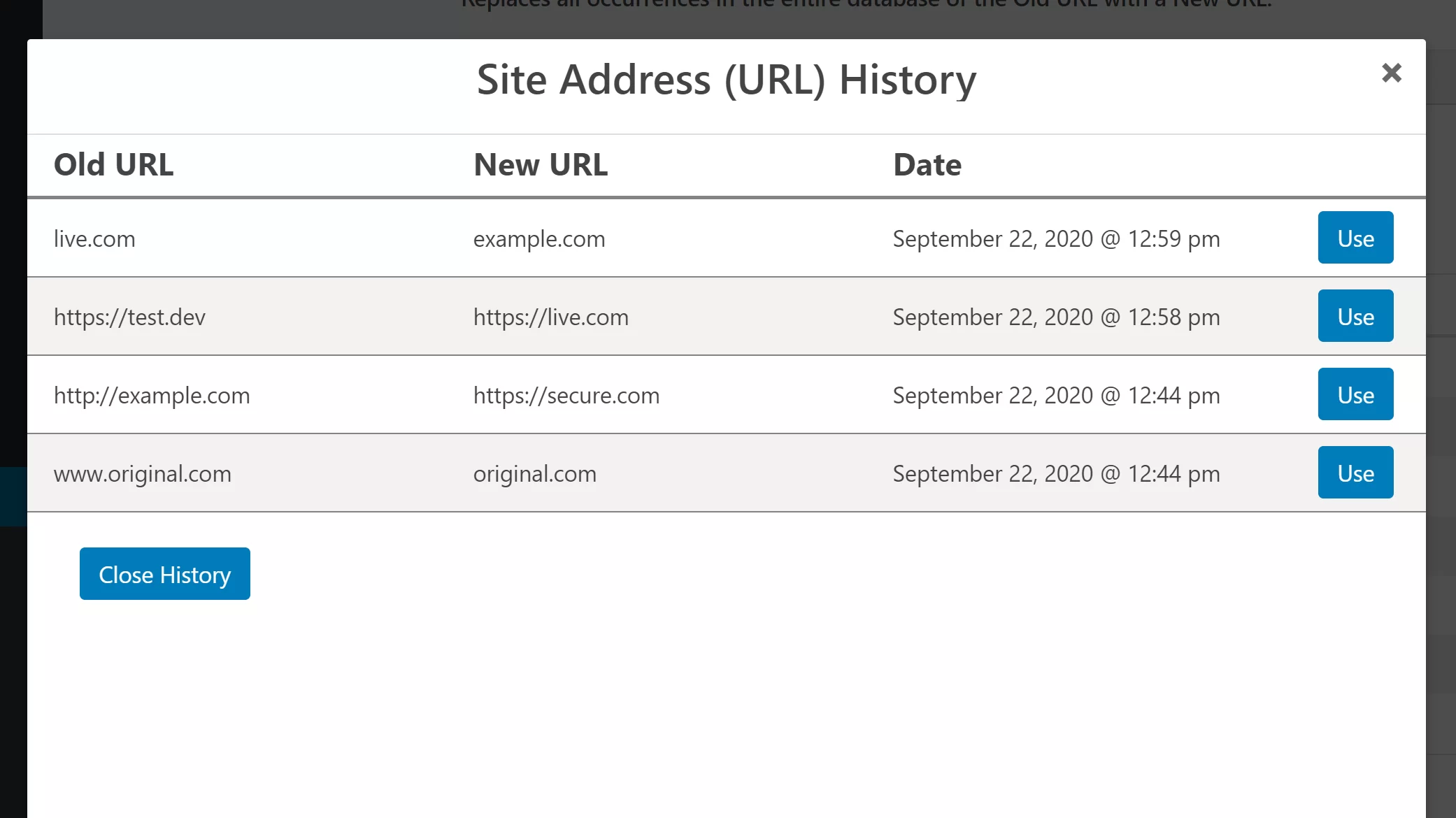 Using a previous update
Clicking the "Use" button at the right of any item will automatically fill out the Old URL and New URL with the values from that row.